6/4/23 – Battleship Texas Update
Posted by Battleship Texas Foundation on June 6, 2023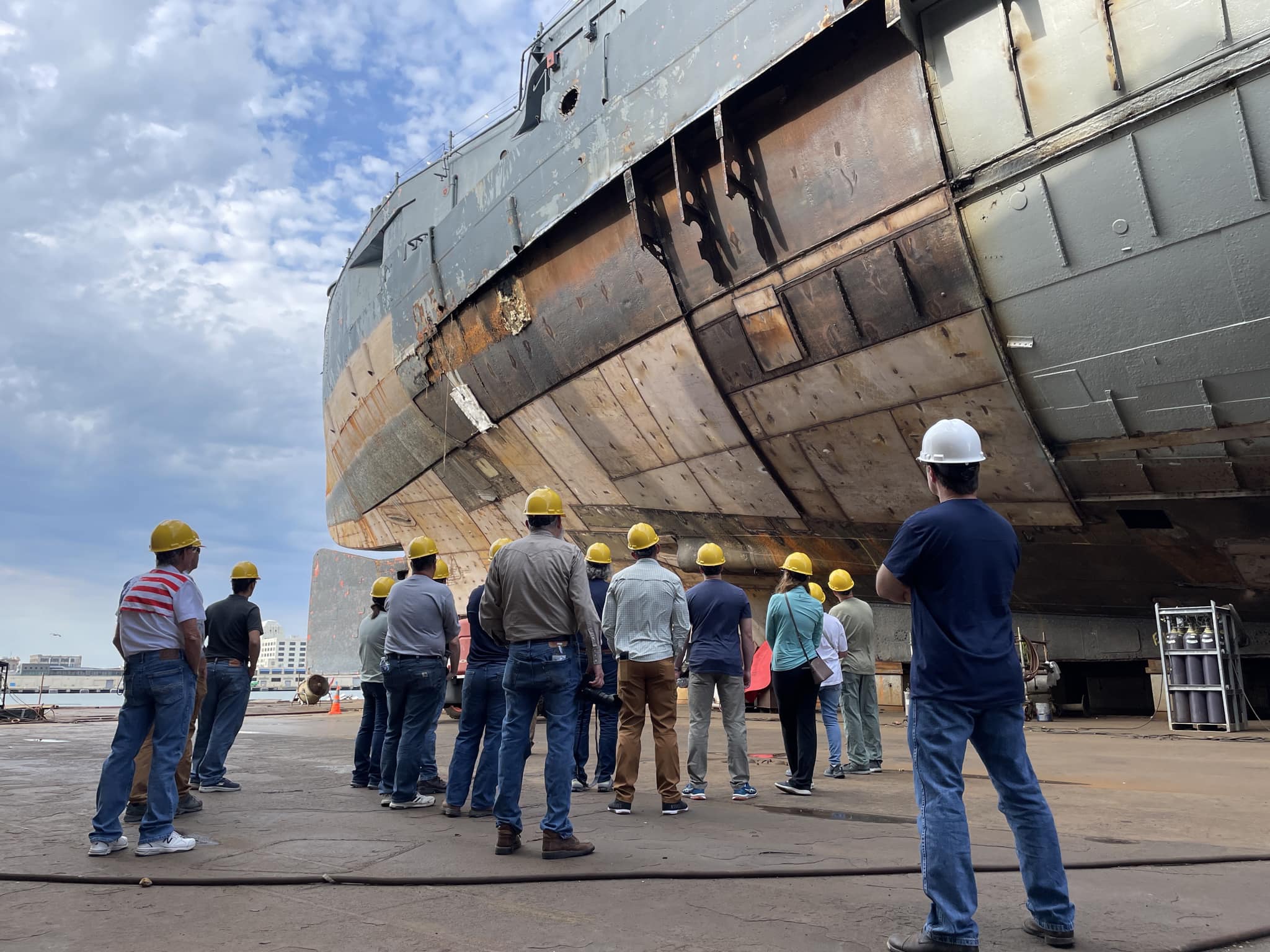 SHIP REPAIRS
TORPEDO BLISTERS
The torpedo blister modules are produced in the fabrication shop and are transported to the dock where they will be attached to the ship's hull. There are currently three more torpedo blister modules under construction in the shop!
The new torpedo blisters are a slightly different design and square off at the bottom below the waterline. This design change will make the new blisters easier to maintain increasing their longevity.
COATING
Yes, the inside of the blisters, and the ship's hull will be coated to protect against possible corrosion.
HULL
As work continues moving aft, any holes in the ship's original hull are being repaired. New plates are added to thinner areas and smaller holes are welded up. The ship's hull is being primed temporarily as the repairs are made.
STERN
New plating continues being paced onto the ship's stern. As the new plates go on, they are welded to the repaired framing done while the ship was still at San Jacinto Battleground State Historic Site in 2013-2014.
SCRAP STEEL
Any steel that comes off the ship (and is deemed worthy) will be used in future fundraising. We have already started making prototypes of the new products we will be offering on our store.
5"/51 Caliber Guns
The last three 5" guns have been removed from the ship and are now at the warehouse. They will be fully restored and placed back on before the ship leaves the floating dry dock.
LEAK TESTING
Yes, testing on the welds is being done.
Thank you all for the support and,
Come on Texas!